The MINDFUL BOOTCAMP is a new concept at The PUSH Sthlm. It includes our class The MOVEMENT twice a week.
The MOVEMENT is a class inspired by yoga and pilates choreographed to hiphop and deep house music performed in a room heated up by infrared panels.
The MOVEMENT is specifically programmed to open up stiffness and prevent injuries in the body due to modern day lifestyle, it's perfectly suitable for those who want a full body workout using their own body weight, their mind and breath at the same time. The lights are dimmed and we light palo santo to get grounded and aligned. Each class ends with a feel good emotion meditation.

All our participants get individual life coaching once per week concerning their health goals and support in their mindfulness practice at home. We support our participants with everything from how to eat, sleep better, destress, which supplements to use to how to cycle sync our workouts.

SCROLL DOWN FOR DATES AND TIMES!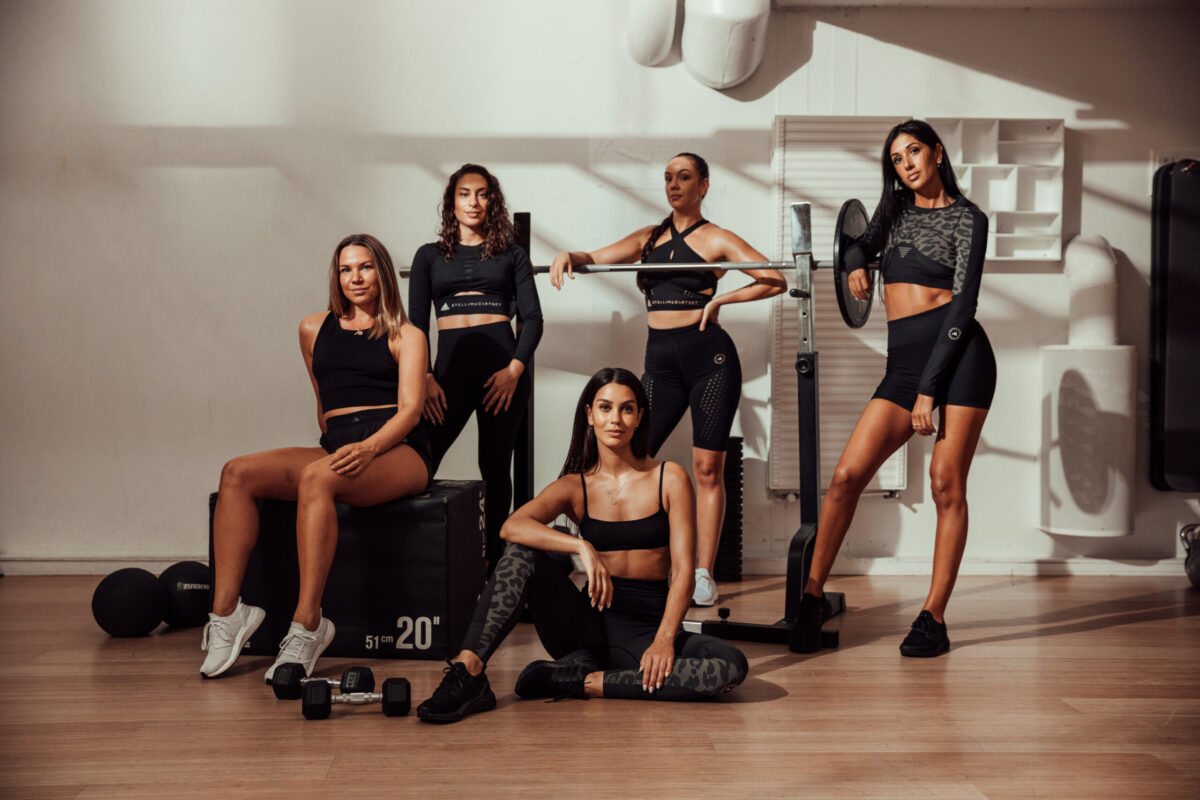 SPRING 2022 DATES


Startup week (optional) w. 6
Phase 1 w.7-10 14/2-11/3 - No bank holidays
Phase 2 w.11-14 14/3-8/4 - No bank holidays
Easter holidays w.15 11/4- 16/4 - NO CLASSES
Phase 3 w.16-19 18/4-13/5 - No class on Tuesday 19/4
Phase 4 w.20-23 16/5-10/6 - No class on Thursday 26/5, No class on Tuesday 7/6.
Phase 5 w.24-27 13/6-8/7 -No class on Thursday 23/6.
FINISHING WEEK w. 28 - For members and advanced participants only.


FALL 2021
Phase 1 23/8 - 17/9
Phase 2 20/9 - 15/10
Phase 3 18/10- 12/11
Phase 4 15/11- 10/12
FINISHING WEEK w. 20 13/12-17/12





The MINDFUL BOOTCAMP
8 Movement classes with coach
Personal feedback once/week (online)
Online support with your mindful practice
You get videos sent to you with breath work and meditation exercises you can do at home
Price 1995 SEK. (Members 1795 SEK/month)
Read more about The MINDFUL MEMBERSHIP under the memberships tab
The MINDFUL BOOTCAMP


Address: Homie fitness, Skeppargatan 28. Subway Östermalmstorg.
Time and day:
The MOVEMENT: Tuesdays and Thursdays 17.30
1995kr










EVERYONE IS WELCOME


Our Bootcamps are suitable for women of all ages and preconditions no previous experience is needed. Our programs are designed to challenge our more advanced participants while also being accesible to beginners. Our coaches are there to support you throughout your workout.



SIGNUP IS NON REFUNDABLE


By signing up you agree to our terms and conditions. No refunds, even if payment has been made or not your sign up is final. If you have a doctors note or something unexpected should happen you can freeze your memership and use yoour spot at a later time. By signing up and joining The PUSH you agree to being filmed and/or photographed for PR purposed. Images and videos may be posted on The PUSH various Social Media accounts. If you do not consent to this you are responsible for informing our coaches/photographers. By signing up for The PUSH you agree to our Privacy Policy.