We are proud to announce that we are now launching an Online Bootcamp for everybody who can't join our physical studio.

Our online bootcamp will include everything from pelvic floor exercises, strength training, technical runthrough, cyclical training, etc. and you will have all this just in your pocket via PDF's and videos.

SCROLL DOWN TO READ MORE!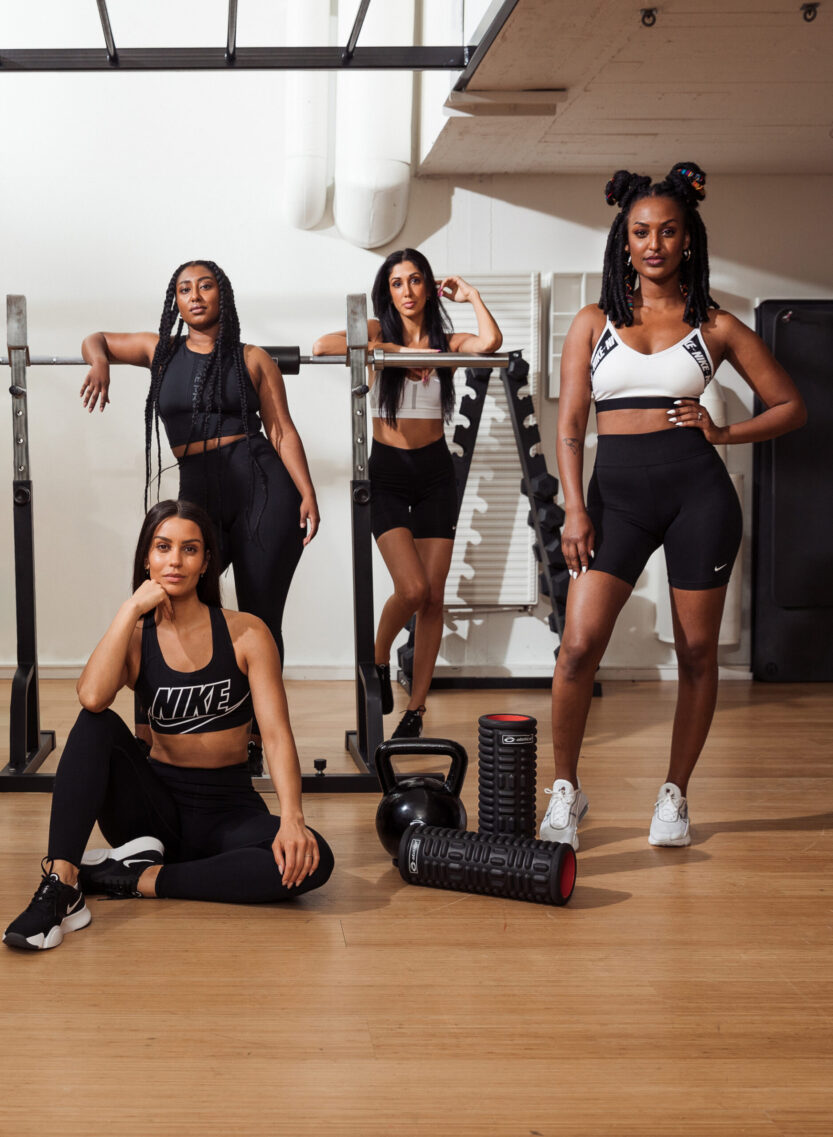 INCLUDED IN THE APP
4 week workout programs. Choose month-to-month or subscribe for a minimum of 6 months (new program every 4 weeks)
Strength training
Technical runthrough
Pelvic floor exercises
Cyclical training
How to take measurements (if you want to track your results)
How to take before/after pictures by yourself
Thorough instruction viedoes showing you how to perform each excercise correctly
Price 650 SEK for 4 weeks (1 period)
The WORKOUT


The training is based on traditional strength training in the different periodization phases. Neuromuscular, hypertrophy & maximum load. We combine push & pull exercises in supersets to optimize metabolism and balance out the movement pattern. The training focuses on shaping and toning the body in the right places but it's also very much focused on counteracting general injuries from a modern lifestyle. We work on strength, mobility and our cardiovascular system.

There will be instructions on how to track your progress with how to take measurements and how to put them in the PUSH app and also take before and after pictures.

All exercises are gym adapted and will require having gym equipment such as a barbell, weights, rubber bands etc. You will not need to use machines, mostly free weights.

We recommend rest days, therefore the training will be adapted to 3 weekdays: Mondays, Wednesdays & Fridays. But you decide for yourself when & where you train.

All this will be available in video format in our app 24/7 Together with PDF's on the program that we will send to you.

You will be able to sign up for a 4-week period for 695 SEK or sign up for our membership where you subscribe for at least 6 periods for 345 SEK a month, then you must cancel your membership yourself if you do not want to continue. You have at least 1 month's notice. We recommend that you do at least 3 periods for best results. If you want the full experience with results for both inside and outside, we recommend that you subscribe to our membership for at least 6 months.
EVERYONE IS WELCOME


Our Bootcamps are suitable for women of all ages and preconditions, no previous experience is needed. Our programs are designed to challenge our more advanced participants while also being accessible to beginners. Our coaches are there to support you throughout your workout.



SIGNUP IS NON REFUNDABLE


By signing up you agree to our terms and conditions. No refunds, even if payment has been made or not your sign up is final. If you have a doctors note or something unexpected should happen you can freeze your membership and use your spot at a later time. By signing up and joining The PUSH you agree to being filmed and/or photographed for PR purposes. Images and videos may be posted on The PUSH various Social Media accounts. If you do not consent to this you are responsible for informing our coaches/photographers. By signing up for The PUSH you agree to our Privacy Policy.