The Bootcamp is a 4 week training experience suitable for all levels. We are the first concept to provide individualized group training for women all ages. The Bootcamp is pre-programmed and focuses on building an overall healthy body and mind. We combine compound movements with deep core activation, mobility and postural exercises to reach harmony in our bodies. All our participants get individual life coaching once per week concerning their health goals. We support our participants with everything from how to eat, sleep better, destress, which supplements to use to how to cycle sync our workouts.

SCROLL DOWN FOR DATES AND TIMES!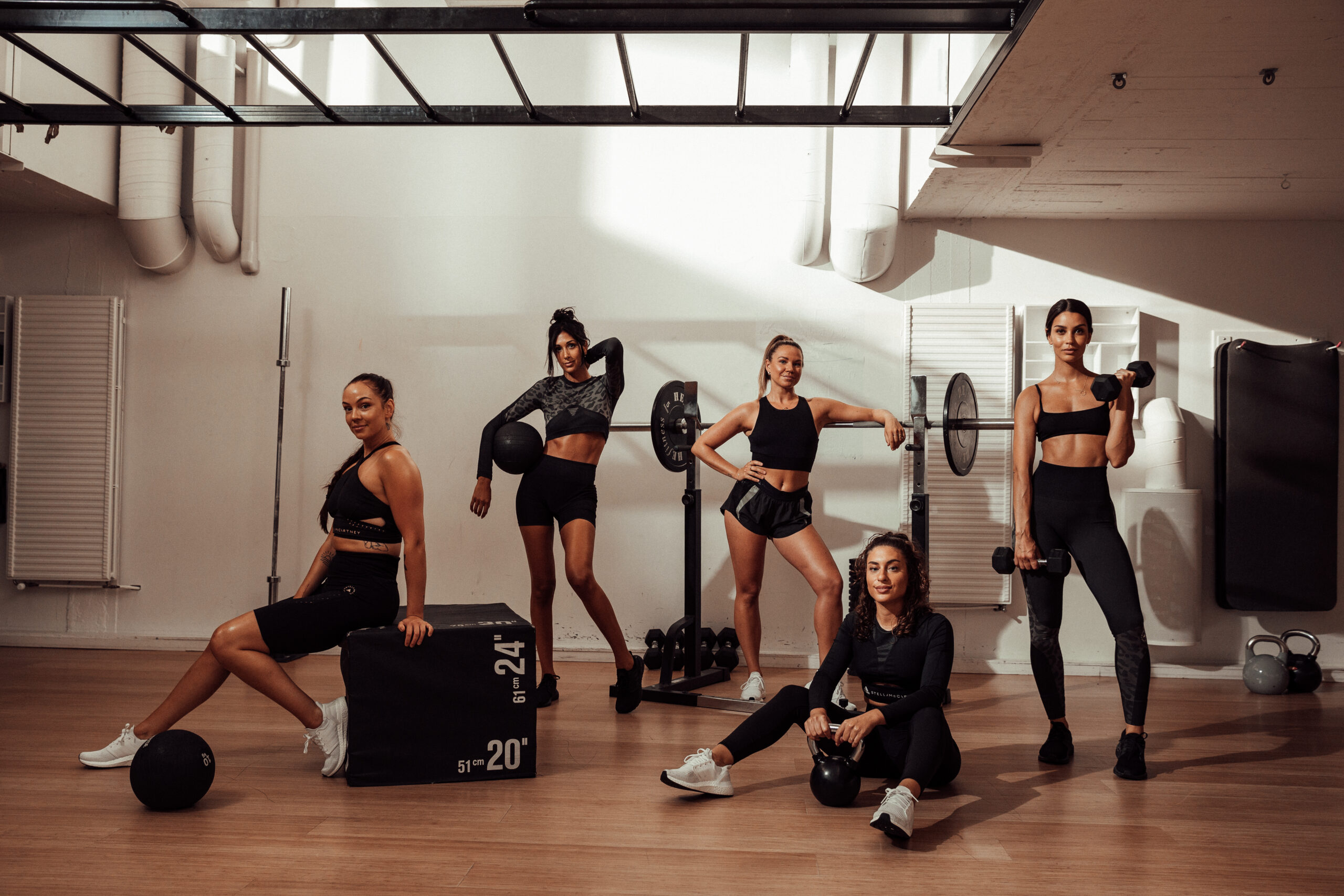 SPRING 2021


Address: Homie fitness, Skeppargatan 28. Subway Östermalmstorg.
Time and day:
STRENGTH: Monday, Wednesday, Friday 06.10, 07.15, 08.15, 17.30 or 18:30
The MOVEMENT: Tuesdays 17.30 or 18.30
The CARDIO: Saturdays 10.00
3499kr

DATES


Startup week w. 7
Phase 1 w.8-w.11 22/2-20/3 - No bank holidays
Phase 2 w.12-w.15 22/3-17/4 - EASTER. Training 1/4 instead of 2/4. No class Saturday. Training 6/4 instead of 5/4.
Phase 3 w.16-w.19 19/4-15/5 - VALBORG. Training 29/4 instead of 30/4. No class Saturday.
Phase 4 w.20-w.23 17/5-12/6 - No class Saturday 22/5.
Phase 5 w.24-w.27 14/6-10/7 - MIDSUMMER Class on Thursday 24/6 instead of Friday. No class Saturday.
FINISHING WEEKS w. 28 ( and w. 29, optional) - For members and advanced participants only.
Online Techniques Workshop (coming soon)
12 strength workouts with coach.
4 mobility workouts in infra red heat with coach.
4 cardio box workouts with coach.
before/after pictures and measurements (optional)
Personal feedback once/week (online)
Your coaches will track your progress and help you choose adequate weights in the gym
Price 3499 SEK.
The WORKOUTS


The BOOTCAMP strength training is based on traditional strength training in the different periodization phases. Neuromuscular, hypertrophy & maximum load. We combine push & pull exercises in supersets to optimize metabolism and balance out the movement pattern. The training focuses on shaping and toning the body in the right places but it's also vey much focused on counteracting general injuries from a modern lifestyle. We work on strength, mobility and our cardiovascular system. Every session is about 50-60 minutes long including warmup, walk-through and workout. Because we workout in group you will experience a fun, social environment where we support and PUSH each other. If you continue attending our bootcamps you will receive a new set of exercises every 4 weeks to avoid stagnation. You always have a guaranteed spot in the strength classes.

The MOVEMENT is a mobility class specifically programmed to open up stiffness in the body due to modern day lifestyle and to prevent injuries from The BOOTCAMP strength training. We heat up the room with infra red panels to keep it warm, sweaty and cozy. The lights are dimmed and we light palo santo to get grounded and aligned. The class is based on flows to hiphop and house music, in between each flow we provide breath work and end every class with a feel good emotion meditation. Due to the high quantity of participants, The MOVEMENT & The CARDIO is first come first served policy.

The Cardio is a HIIT class programmed to really work your heart and lungs and get your endorphines running. The class is inspired by martial arts. We combine punches and kicks with HIIT exercises. Due to the high quantity of participants, The MOVEMENT & The CARDIO is first come first served policy.
EVERYONE IS WELCOME


The BOOTCAMP is suitable for women of all ages and no previous experience is needed. Our programs are designed to challenge our more advanced participants while also being accesible to beginners. Our coaches are there to support you throughout your workout.
SIGNUP IS NON REFUNDABLE


By signing up you agree to our terms and conditions. No refunds, even if payment has been made or not your sign up is final. If you have a doctors note or something unexpected should happen you can freeze your memership and use yoour spot at a later time. By signing up and joining The PUSH you agree to being filmed and/or photographed for PR purposed. Images and videos may be posted on The PUSH various Social Media accounts. If you do not consent to this you are responsible for informing our coaches/photographers. By signing up for The PUSH you agree to our Privacy Policy.